Josh Nicolson wants another 4 years on Oro Valley Town Council – The Explorer
TOP STORY – July 29, 2022
https://www.tucsonlocalmedia.com/explorernews/article_468930c8-0d54-11ed-8aa9-ff3116056a56.html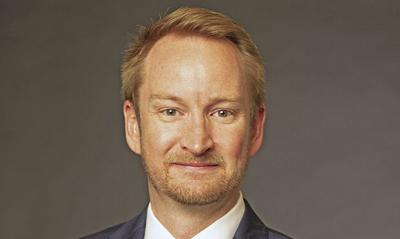 When Oro Valley Town Councilmember Josh Nicolson isn't solving fiscal problems for the town, he works full time as an air traffic controller.
Nicolson said juggling the two positions during his first term on council was a challenge, but now he's hooked.
"The reason I'll run again is I'm just so emotionally connected to the job now, and I think that's how any council member would feel," Nicolson said.
Nicolson completed his bachelor degrees in air traffic control and commercial aviation from the University of North Dakota. He moved to Tucson with his wife before discovering Oro Valley. Nicolson reminisced about the first time they drove up La Cañada Drive. He said they immediately felt at home.
Nicolson was inspired by the residents of Oro Valley to run for town council in 2018. He said he was helping owners because there was going to be development, and they encouraged him to run for town council. Nicolson won his seat and served the last four years as "the numbers guy" on council. Nicolson was on the budget and finance committee for town projects.
Before town council, his political experience came from lobbying for air traffic controllers to secure pension funding.
"I think a lot of politics, we have to talk and go between each other," Nicolson said. He described himself as a middle-of-the-road type of politician who wants to hear from all sides.
"I pretty much just try to look at politics in general as what's gonna be better for the whole of the community in the long run," Nicolson said.
Nicolson said this is why he's confused election challengers have been critical of the town's fiscal decisions.
"We did the hotel, which brings in about $800,000. We annexed the Westward Look, which is like $100,000. Fixed the police pension. We fixed golf, which was losing like $2 million a year," Nicolson said.
Nicolson said the police pension fund was dramatically accumulating interest that would cost the town more money down the line. According to Nicolson, the pension fund began roughly at $9 million and grew to $27 million in about 10 years.
"It was like a credit card, a bad credit card," Nicolson said. The council voted to stifle the pension fund debt with $10 million from the town reserves and a $17 million pension bond locked into a 2.4% interest rate. Nicolson said the town used tax revenue and profit from the Oro Valley Marketplace to fund the pension fund. Mayor Joe Winfield reported the decision saved the town $30 million in last week's Explorer candidate profile.
When it comes to the Oro Valley Marketplace, Nicolson said the height concern is being expressed by many residents.
Nicolson said the councilmembers went to check the height of the proposed apartments and "it eats up the view of the mountains." Views from the multi-use path would be obstructed by the height of the apartments, according to Nicolson.
Nicolson added that allowing one 75-foot-tall building will lead to a new standard of building heights in Oro Valley.
"Once you give something, you can't take it back," Nicolson said.
Looking to this next election, Nicolson said he wants to continue making good amenities available to residents, solve fiscal problems proactively, and do what is best for the town.
"We're not here for profit. We don't want losses, but we want to be more efficient with tax revenue," Nicolson said.